Are you looking to increase your lead conversion rate and generate more qualified leads?
See how a strategic focus on conversion rate optimization improved the conversion rate for one of our clients that was looking to generate more qualified leads to grow their sales opportunities.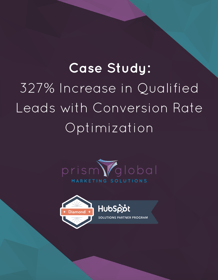 See the process of how this organization achieved a:
515% Increase in Organic Search Leads

326% Increase

in Paid Search Leads

144% Increase in Referral Leads

85% Increase in Social Media Leads

Simply fill in your contact information to access the case study and discover how you can increase the number of new leads generated.